Now offering remote services, including telephone appointments and secure video conferencing. Call today.
Harry Borcherding specializes in
mental health conditions for adults.
Psychiatric care from a personal perspective.
Focusing on consistent care in a virtual environment, Harry Borcherding specializes in evaluating, diagnosing, and treating mental health conditions for adults. With over 18 years of experience in mental health, Harry has a depth of understanding to help you with your mental health concerns.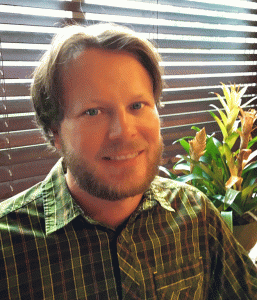 Welcome to High Desert Psychiatry, home of Portland Oregon's best psychiatric care from a personal perspective.
Now Accepting New Portland Area Patients

Fill Out The Form or Call Today To Make Your Virtual Appointment
Why receive care from High Desert Psychiatry?
New Patient Details, Accepted Insurance Plans, Payment and Cancellation Policies
Before your first appointment, please fill out and digitally sign the online forms on our New Patient Packet page. 
Why schedule a virtual psychiatric session?
Scheduling a virtual psychiatry session (telepsychiatry) can help avoid the driving stresses of Portland Oregon, stay in the comfort of your own home, and be in your comfortable space. Ever since covid we all know virtual appointments, meetings, and services have become the new norm including services from psychiatric mental health nurse practitioners (PMHNP).  Your home can be the most comfortable and most convenient setting for our virtual psychiatric services.  Look no further on finding your next psychiatric services, having an online psychiatrist is like having a psychiatrist near you when you need it, we have over 18 years of experience and are ready to help with our telepsychiatry services.
Is online virtual psychiatry just as helpful?
"Telepsychiatry, i.e., the use of information and communication technologies to provide psychiatric services from a distance, has been around for more than half a century now. Research over this period has shown that videoconferencing-based telepsychiatry is an enabling and empowering form of service delivery, which promotes equality of access, and high levels of satisfaction among patients" according to an article from World Journal of Psychiatry. From my personal experience I believe online virtual psychiatric services has helped people with their psychiatric needs, and it's now easier than ever to provide psychiatric services anywhere in the world, I can provide service to someone from Gresham, Beaverton, Downtown Portland, and Clackamas all in one day without any patients leaving the comfort of their own home.

I consider myself extremely fortunate to be a patient of Harry Borcherding If you are searching for a gifted, experienced, empathetic mental health provider in Central Oregon, I would highly recommend Harry Borcherding at High Desert Psychiatry. His knowledge of the full spectrum of mental health therapies, treatments, and prescriptions medications for treatment of such conditions of mental health illnesses. Thank you Harry for drastically changing my life.

I went to see Harry for an eval. He was very kind and thorough. I never felt as if I was being interrogated or questioned, he was simply getting to know me and the struggles I was having. His office is very comforting, as it is an old home, and the environment was overall great. Highly recommend.

Doctor Harry Borsheding is an amazing man to talk to. He is quick and efficient. He is thorough and knows your story but doesn't judge you for having a sick mind. He gives you time to share and make progress at your own pace. He justifies my feelings and thoughts. He offers solutions to my way of thinking. He answered 2 of the most important questions in my life about bipolar 2 mental illness. I've had mental health counselors since December of 1992. No one has had a straight answer until now for me. From Harry. I was blessed to cross his path.

My first visit with Harry was very informative which I needed at that moment. Someone who is experienced in the area that I needed help with. I have been visiting with him for some time now and I appreciate his professionalism and expertise. I would definitely recommend High Desert Psychiatry.